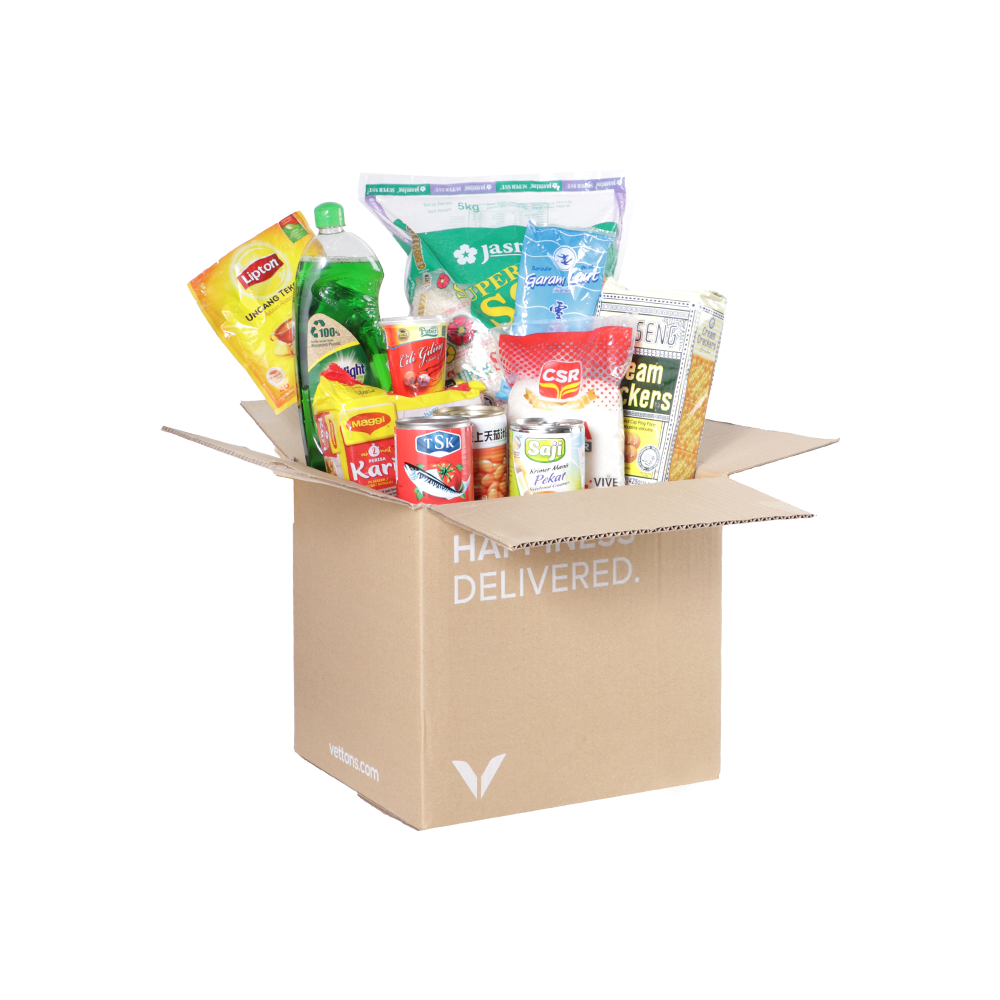 Duration: while stocks last
Ali comes in like clockwork at 11.30am from Monday through to Friday and at 5pm on Saturdays at our distribution centre on Jalan Imbi. Ali has been a familiar face at Kechara Soup Kitchen since the last two years. An aged man of about 75 years. He queues patiently, but with a seemingly permanent frown. His eyes open wide though to stare at anyone that merely looks his way. Not in a predatory way though. Not in an angry way. Just observing, intently.

Kechara Soup Kitchen has been serving marginalised communities for the last 13 years, that include the homeless, urban poor and Orang Asli populations. Working towards a nation of less homelessness, hunger, poverty, food wastage and a better quality of life, the volunteers at Kechara Soup Kitchen work tirelessly six days a week to serve a balanced midday meal to their a hundred twenty guests that come in each day.

Justin Cheah, Director of Operations at KSK, said, "We have been fortunate with having enough volunteers. Even in tough times, we work side by side with retired civil servants, young people who have a passion for giving back, and some who want work experience as part of their road to getting off the streets." But just like every other business that suffered through this pandemic, KSK has been faced with a number of challenges since early 2020. With more people to serve than ever before, and the scarcity of donations since the pandemic early last year, KSK is stretching their limits.

There are about 9,500 others like Ali who have registered with KSK, and 143 single mothers and at-risk women who seek help to upskill themselves through the empowerment programme.

Krishnan, who manages the food distribution programme, and loves talking to people has often caught Ali's eye. On a day when things were a little slow, Krishnan struck a conversation with Ali.

"Hi, sir. Is there anything else I can get for you?" asked Krishnan in Malay. Ali's lips didn't budge from the downward arch. Krishnan assumed Ali was hard of hearing and repeated the question a little louder.
Ali held up two fingers. "Can I have two packets? One for later," Ali replied. The conversation still in Malay.
"Sure!" Krishnan quipped. After all, it was an unusually slow day and there were a few extra packets. Krishnan was glad to be able to do something small for him. And more so that Ali's face had softened. His eyes too. They weren't so intense. Ali still wasn't smiling though, but that was alright. Ali spent the next few minutes sharing the cause of the sadness apparent through his eyes and on his lips.
Ali's story of being neglected by his children at the death of his wife is not new. There are hundreds, if not thousands, like Ali. The stories may not all be the same, but they share similarities in abandonment, neglect and deprivation.

To help close the gap, and to continually be able to help people like Ali, Vettons, the technology and digital ecosystems provider, offered to carry care packages for as low as RM50 on their app to help with basic necessities. From rice and chocolate malt drinks to nasi lemak paste and coconut milk, the care packages carry a combination of the most in-demand basics from popular food brands.
As Ali turned away with both packets of food in hand, Krishnan swore he saw a smile on his face.

Life is hard enough, it does not have to be worse for Ali and others like him. While he has been serving KSK for almost two years now, Krishnan is continually in awe by these small moments, made of nothing but a few minutes, where real life is shared through the delivery window at KSK.
Put the power of a smile on someone deserving of it. Download the Vettons app on Google Play or the Apple Playstore, search for CARE Package and select Kechara Soup Kitchen before checkout.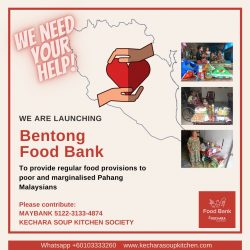 为了向文冬和彭亨农村地区的贫困人口提供食品和必需品,我们启动了本通食物银行。有了你们的支持,我们将能够定期养活500个家庭,总计2300人,让他们有机会享受我们认为是一项人权的基本安全感。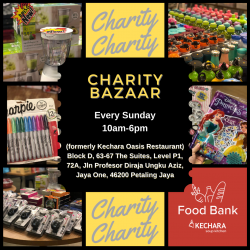 我们的义卖市场于2021年4月开始运作。在这里,您能以超值优惠价购买家居用品、文具、汽车配件等。义卖所得的善款将会用于我们的公益事业,援助全马的贫困家庭,有需要人士和小孩。
我们的义卖市场通常会在每个周日开放。但基于MCO的关系,我们将会暂时关闭直至另行通知。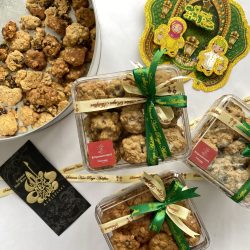 售卖巧克力黄油曲奇,燕麦葡萄干黄油曲奇和浓厚的黄油曲奇的收入将会帮助到我们急需收入的培训生。
如欲订购,请Whatsapp 到 017-3388462。每一罐RM17 - 订购50罐或以上则每罐RM15。包括运输费。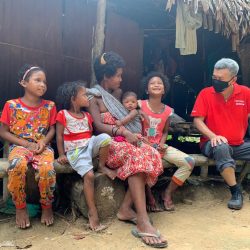 我们希望为居住在瓜拉塔罕(Kuala Tahan)村落的126个原住民家庭提供价值RM150的食品和基本必需品。 从2020年12月到2021年3月,我们已经进行了四次这样的分发活动,帮助了这个脆弱的群体,由于新冠疫情,该社区的原本就不多的收入来源收到了更严重的影响。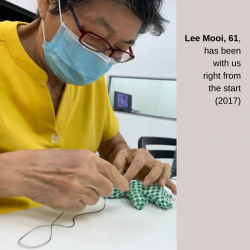 Nationwide - Kechara Empowerment funding
Funds needed: min. RM16,000
Duration: until July 31, 2021
Education reduces poverty in the long run - this is the foundation of #kecharaempowerment, a programme that teaches the impoverished how to bake and sew. To-date, our trainees have earned RM85,969 in total since 2017, thanks to the kind people who have purchased our Empowerment cookies and sewing products.

If you would like to support our mission to continue educating those in need, please contribute any amount via www.launchgood.com/campaign/kechara_empowerment_2#!/.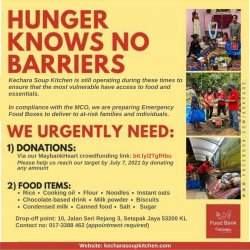 During this MCO, our commitment to serve poor families and children, those without homes, the elderly, the disabled and the Orang Asli is as strong as ever. However, we find ourselves unable to meet the high demand for food and essentials - this breaks our heart.

为了克服这个困难,我们正通过MaybankHeart的管道进行众筹: bit.ly/2TgfHbu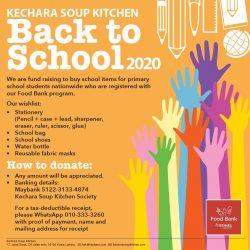 Nationwide - Back to School
Duration: until February 2021
In light of the COVID-19 global pandemic, we embarked on this nationwide campaign to provide school supplies for 565 underprivileged children attending primary school.

Items such as stationery, school bag, school shoes and socks, water bottle, reusable fabric mask and hand sanitiser were given, providing some financial relief for poor parents.