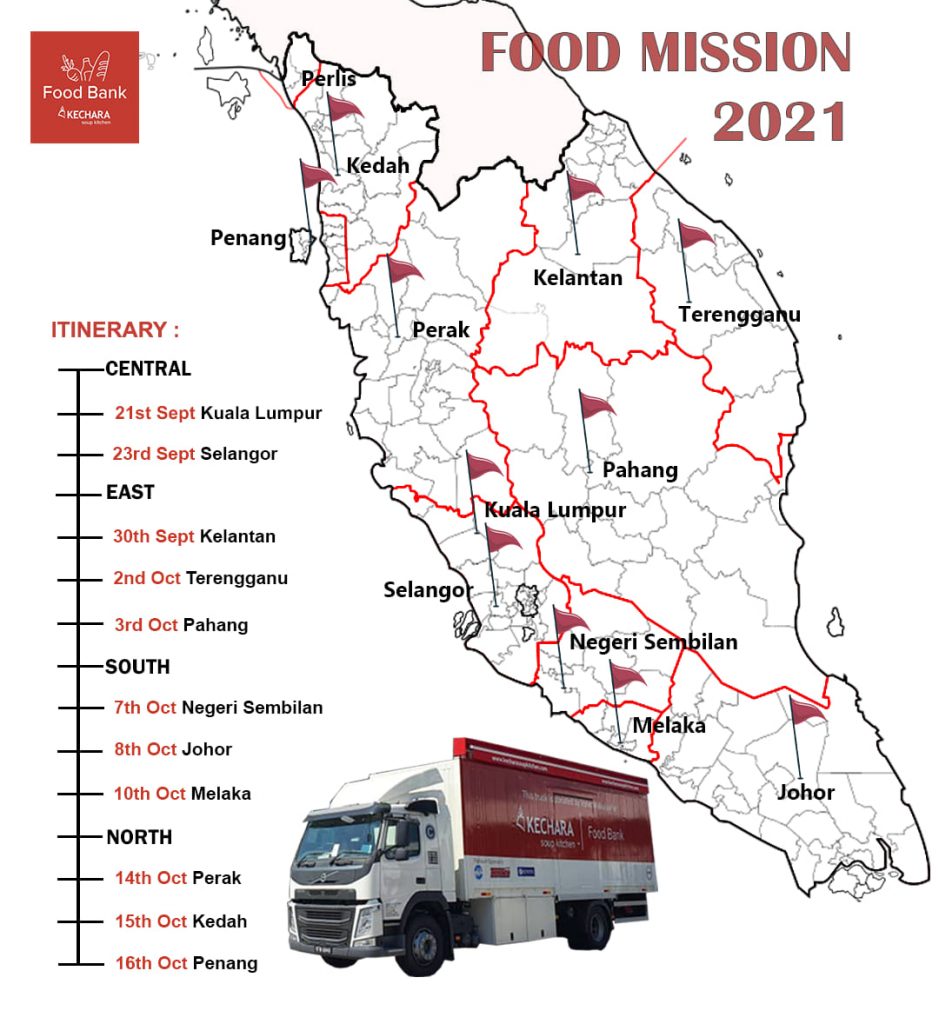 21st September to 17th October 2021
Mark your calendars – we are about to embark on an epic ride!
Kechara Food Bank will be travelling across the Peninsular in our giant truck to send dry food to over 2300 families. Thank you Volvo Trucks Malaysia for your generous donation of this custom-designed truck.
What's more – PPB Group Bhd is generously donating the food provision for this one-of-a-kind journey.
Thank you on behalf of our grateful beneficiaries!
Want to see all of this in action? Join us live or watch the videos and photos on our social media. Stay tuned!