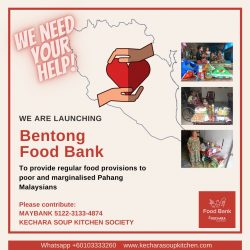 Pahang - Bentong Food Bank
In an urgent effort to provide food and necessities to the poverty-stricken in Bentong and rural areas of Pahang, we are launching Bentong Food Bank. With your support, we would be able to feed 500 families totalling 2,300 people on a regular basis, giving them a chance to enjoy a basic sense of security we consider a human right.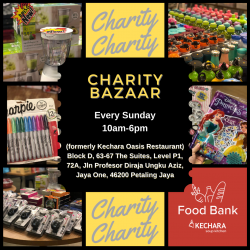 Selangor - Charity Bazaar
Our bazaar, launched in April 2021, is the place to be if you want to get new household items, stationery, toys, car accessories and many more at incredibly low prices. The proceeds will go towards our work helping underprivileged families, individuals and children throughout Malaysia.
Usually open on Sundays, we will be closed until further notice due to the MCO.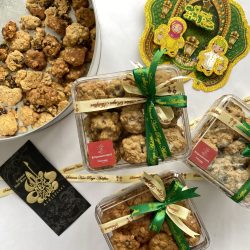 Nationwide - Empowerment cookies
To foster long-term financial independence and confidence in single mothers and individuals struggling to make a living, we teach them valuable skills, including baking. Sales of our chocolate-chip butter cookies, oatmeal-raisin butter cookies and sugee butter cookies will mean much-needed income for our Empowerment trainees.
Whatsapp us at 017-3388462 to purchase a tub at RM17 - orders of 50 tubs or more will be at RM15 each. Delivery is provided.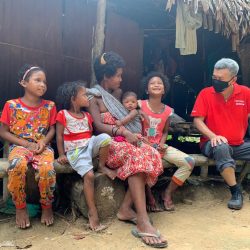 Pahang - Helping the Forgotten (Orang Asli)
We are looking to provide food and basic necessities worth RM150 to each of the 126 Orang Asli families residing in Kuala Tahan villages. We have already made four such trips from December 2020 to March 2021, helping this vulnerable community whose income sources were - and still are - severely affected for the worse due to the Covid-19 pandemic.