PARTNERS
Our work is made possible with the incredible support we receive from our corporate partners. By joining forces, we are able to sustain our efforts for the betterment of communities nationwide.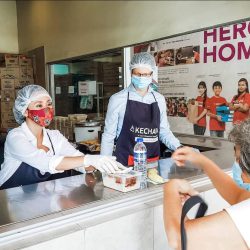 YAM Tengku Datin Paduka Setia Zatashah binti Sultan Sharafuddin Idris Shah
In 2016, Tengku Zatashah kickstarted the #zerofoodwastage campaign for us to serve impoverished communities with surplus food rescued from hotel Ramadhan buffets and supermarkets. 
We recorded 20 tonnes of food rescued from 2016-2019, and this number continues to grow.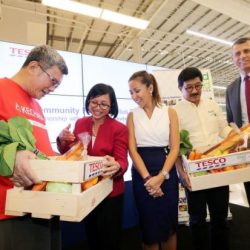 Lotuss Stores (M) Sdn Bhd (formerly Tesco Stores)
The Surplus Food Donation campaign was launched in April 2016, providing us with a dependable supply of produce and baked goods for poor families and individuals.
Up till 2020, we distributed over 1,500 tonnes in surplus food to those in need through this collaboration.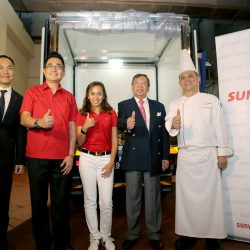 Sunway Hotels & Resort (hospitality arm of Sunway Bhd)
Since 2016, Sunway Hotels & Resort have partnered with us to ensure that surplus food from their hotel buffets and dinners go to the poor and homeless. This initiative, part of the #zerofoodwastage campaign, takes place year-round, including during Ramadhan. 
Participating hotels include Sunway Resort, Sunway Clio Hotel, Sunway Pyramid Hotel and Sunway Putra Hotel.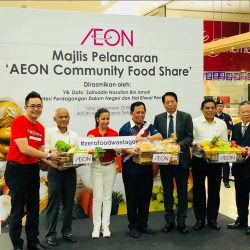 We have been rescuing and rechannelling surplus food nationwide through our collaboration with AEON since the launch of their Community Food Share programme in 2018. 
AEON directs unsold food from their supermarkets to us which is then given to B40 families and individuals throughout Malaysia.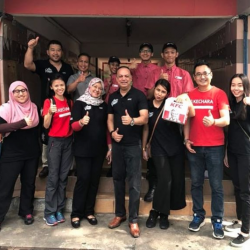 QSR Brands (M) Holdings Bhd & KFC Holdings (M) Bhd
We started with five locations in May 2019, collecting and distributing surplus food from KFC in the Klang area.
Today, we routinely make trips to-and-fro 30 locations, allowing us to provide food to many more beneficiaries.